Contemporary Apartment-style Living Spaces
The St. Julie Hall at Emmanuel College is an 18-story tower featuring contemporary apartment-style living spaces. The residence hall houses our upper-class, returning, and older student population.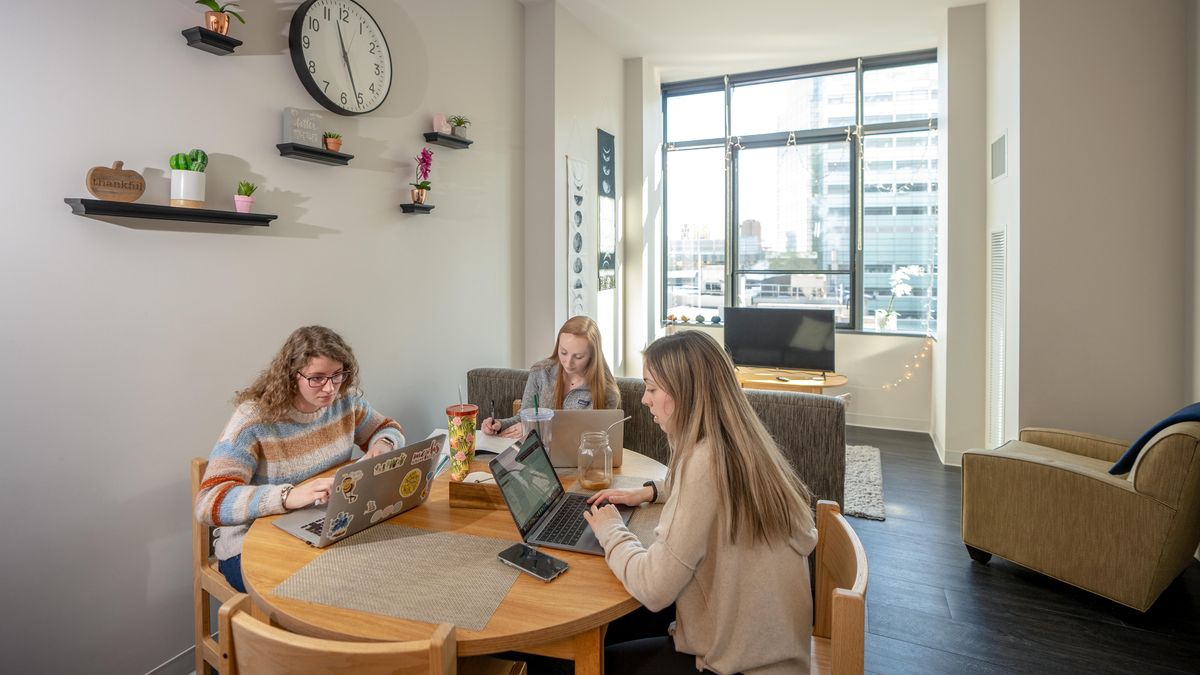 The 692-bed facility houses both Emmanuel and MCPHS students. It includes full kitchens, which allow residents to prepare meals for themselves and others. Individual units provide students with a setting for cultivating a close group of friends within a broader campus community.
Additional information:
Includes two-bedroom apartments that house four people, each with two bathrooms, a full kitchen, a living room, and a washer-dryer.
Also has single apartments with a full kitchen, living room, and a washer-dryer.
A vibrant ground floor that serves as a common area for the whole community, with a café, convenience store, dance and fitness centers, as well as study and gathering spaces.
Energy-efficient windows, LED lighting, and water-and energy-saving plumbing, heating, and cooling equipment.
Outstanding views of the Fenway neighborhood and Boston.